Bento Project Documentation¶
Welcome! This is the documentation site for the Bento Project. It describes the Bento project's background and explains how to set up a data sharing platform using the Bento framework.
Bento is a software framework being built to support NCI's Cancer Research Data Commons projects, including Integrated Canine Data Commons (ICDC), and Clinical Trial Data Commons (CTDC).
This site provides you with the background and instructions you need to set up your own data sharing platform using Bento.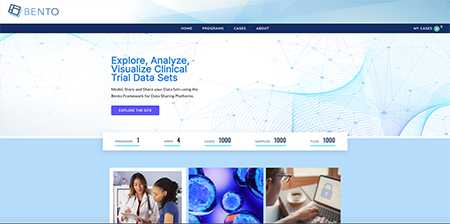 Checkout our example site using Bento framework! Bento-tools
Bento Documentation (this site): https://cbiit.github.io/bento-docs/